So, you work in a museum and you want to promote it more via social networks. Should you even do that? If you ask us: YES, YOU SHOULD.
Why? Because every institution, organization, business and basically anyone can profit from having a social media channel if they set it up and manage it properly.
Creating an ad on any social network is not hard, and it costs little, but what is hard is creating an ad that will achieve the goal you want to achieve. It is even more challenging if you are new to social media being an advertisement channel.
Creating an ad that will make you reach your goal is called objective-based advertising, and it exists on every social media channel.
For example, on Facebook, Twitter, and Instagram – the most valuable social media channels for your museum are:
Clicks to Website/Website Conversions

Page Post Engagement/Tweet engagements

Page Likes/Followers

App Installs

App Engagement

Event Responses

Video Views

Brand Awareness
As you can see, there is a high number you can choose from, and today, almost all social medias have developed a system in which, before you even start to creating an add, you need to decide what your objective or goal is. They are making your job a lot easier, but the next step you have to do all alone, and you need to make the most out of social media ads.
To get you started, we thought you could use some examples and ideas for four of the objectives you can choose from.
Clicks to Website/Website Conversions
If you want more traffic on your site, you need to call out for the followers and those who like your page. You need to create a moment in which they won't even think twice to click or not. Since you want to up the traffic on a web page for your museum, we are sure you have some interesting facts at your disposal.
Try creating a series of interesting facts while in the description,  you can write where followers can find out more and post a link. Try to be in-sync with what's going on today – so except "On this day…" series, when there are president elections or a football world cup, and you have something historic in your museum with the same theme – use it to your advantage! You surely have something that is unique to our history, and if you promote it, there is no doubt that you can up the click and conversion number.
Many museums today have an online walk-through, but not that many people know about it. Do not forget to create an ad In which you show how easy is to walk through your museum. In this way, there is a possibility of getting through to those people who are not even in your state.
Page Post Engagement/Tweet Engagements
Page post Engagement and Tweet Engagements can be increased with the example above, but also you can try something else.
How about a week long "competitions" – where you ask a question and the random person from the comments gets the tickets for two? Surely, your followers will Google the question, so they get the answer right, but that will not stop them from posting a comment. To make things harder, you can blur out a photograph, and they have to guess what it is to gain the tickets. Similar to that, you can make a puzzle and each day post the same picture with the new part. This is also an excellent way to introduce people to what is "new" in your museum!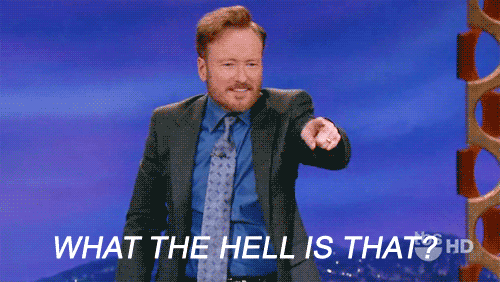 Page Likes/Followers
Both examples above can enlarge your followers and page like numbers, especially if you encourage followers to share during the competitions. To not lose any you cannot be always on their dashboard and post several things at once, because that will only bore them.
To gain followers on Facebook, for entering the competition above, ask them to like your page. But to gain followers on Twitter – you need to use hashtags, be consistent with your Tweets and be engaged with those who Tweet you.
The one thing you can use on Instagram is your photography and editing skills. We are sure there is plenty of things you can shoot in the museum. Write as many hashtags you can, and for those who tag that they were at your museum – repost it because you will create a bond with that person. For sure, they will speak in the offline world about you because you made them special. Try to use a celebrity or an influencer to come and write about their experience in your museum.
Brand Awareness
Influence, the competition and your engagement with already existing followers are the steps to multiplying your brand awareness.
But, if you are new to the museum scene, you can raise your brand awareness with a few simple graphics in which – you show a glimpse of what you are offering, show them where you are and share that for the first week of you being open – those who like your page get a discount of 10 percent on their ticket. It doesn't seem like much, but it will create a momentum which they cannot say no to.
Being a museum in this world where everything is online is hard, but you need to embrace the future and set the mood for your customer's right. Show the feeling they can get while looking through historical things and show them how much they can learn from the past.